Low Budget Jeff wrote:
Look at Anderson Silva. He beats Chris Leben once and gets a title shot. Once he wins the title, they throw everybody and the kitchen sink at him and he mows them down. Lutter, Marquard, Franklin again, Henderson. And it's not like any of those fights were close, he finished them all.
Though I'd say one of the reasons for them doing this was that before Silva became the man Franklin was dominating the MW division; no one could touch him. What we've seen now with Anderson is exactly what happened when Franklin was champ.
Low Budget Jeff wrote:
Look at Dan Henderson, he comes in to the UFC and his first two fights are both for titles.

Yeah but you musn't forget that he held two titles simultaneously in one of the world's biggest MMA orgs. Couple that with aforementioned lack of challenge for the new champ and there's no big surprise that Hendo got handed a title shot against Silva. Also the whole "unifying the championships" crap was great marketing so it made sense to throw Hendo up against Rampage.
Low Budget Jeff wrote:
Look at Antônio Rodrigo Nogueira. Heavyweight champion...which I'm not too sure how I feel about that.

I feel great about it. Like I've said before: Big Now was Fedor before Fedor showed up. From his debut until his first meeting with Fedor he went undefeated completely dominating every single fighter he faced; for god's sake he even submitted Bob Sapp!
People often whine about the third Herring fight so I'll throw in my two cents here again.
Herring landed ONE GOOD HIT in the entire fight and did nothing with it for fear of Nog catching him (a very real possibility if we check Nog's track-record). The rest of the fight was, in short, Nog dominating and controlling Herring.
Also, let's face it, Tim Sylvia is bad for business. The guy doesn't really have too many fans and with CroCop gone and Kongo still too green the only acceptable candidate for a title fight should be the guy who was, at one time, seen as the best heavyweight in the world and is still seen as one of, if not
the
, best grapplers in MMA. Big Nog did exactly what I expected him to do in the fight and got the title well deservedly; it's not like he got it from some bogus decision. He finished Sylvia in the most clear-cut way possible: by submission.
Low Budget Jeff wrote:
At look at former light heavyweight champion Rampage Jackson. His stoppage against Chuck Lidell was an early stoppage at best. He clipped him, he was down and you could make a very good case that he recovered as the fight was stopped. That was his second fight in the UFC.

I've checked that fight many times and that stoppage was well justified; Liddell was far from recovered on the ground. His jaw was slacking, his eyes were glazed over and his hands were at his sides (at one point even going limp). Rampage did exactly what all the old Pride fans knew he would do, and that was basically why he got the fight; maybe the people at Zuffa wanted a new Iceman, maybe they wanted Liddell to avenge his loss or maybe they just wanted the storyline of "They've met before in a 'close' fight" (and I'm not kidding, that's basically how it was marketed). All I know for sure is that Rampage has got Liddell's number and is a horrible match-up for ye olde Iceman.
Low Budget Jeff wrote:
It seems to me like Joe Silva (the UFC matchmaker) gave a lot of PRIDE fighters title shots really early in their UFC careers.

Most of these fighters however, as I mentioned above, were huge names in Pride so it would only make sense to do that. If we're talking weird shots given I'd give my vote to Gonzaga; he was FAR from ready to fight for the title yet still got the shot. This probably has something to do with the UFCs compulsory title-fight at every PPV.
I won't comment on the Griffin/Rampage fight as I haven't seen it yet but I will say this: The judges in the UFC have been rather iffy lately. People started scrutnizing them after Bisping/Hammill (and for good reason) and they sure as shit haven't been marketing Rampage AT ALL. Meh, I didn't really have any stock in this fight anyways; I'm just waiting for them to give Machida his long-due shot (HAH, yeah right, like that will ever happen) and for them to revise their rules because, frankly, they suck pretty hard.

_________________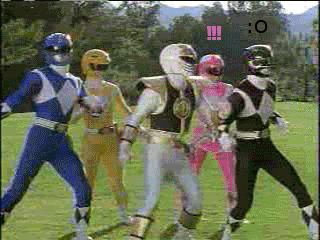 Endure. In Enduring grow strong.



Aoki will be the first DREAM Lightweight Champion. Mark my words!