Tinglenator wrote:
lol yay 1 week till we officially have two pitchers! Halliday and Litch...or was it Lytch? dun remember...anyways i heard McGowan is gonna be out until 2010!!! OH NOESSS he was a good pitcher T_T...sad how low we have gone in pitching...we used to have the second best pitching team in the entire mlb...now were like...what 12? lol
McGowan should be back around may/june this year. The pitching rotation that is set so far is: Halladay, Litsch, Purcey, and Romero. Scott Richmond and Brad Mills are in contention for the final spot in the rotation. I think (with the exception of Halladay) that the pitching won't be a good as last years. Ryan has lost speed (his heater used to clock around 88-90 mph, now its sitting in the mid eighties), and the majority of the starting rotation is inexperienced. Hopefully Ryan will be able to ragin his speed, if not Downs might become the closer.
Thats not to mention that Wells, Snider, and Barajas could all be missing the beginning of the season with injuries. I don't expect the Jays to make the playoffs (yet again). However I'm optimistic that Cito will be able to make some improvements to the Jays.

_________________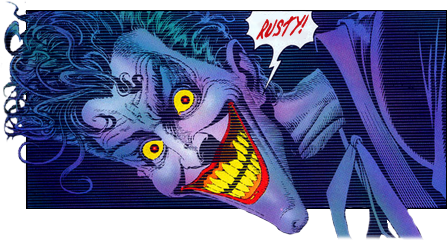 Sig by Link
A haiku, by Deadpool: I hate broccoli / And think it totally sucks / Why is it not meat?