*blows dust off user name*

Oh, I own so many of the same things but in different formats. Go ahead, ask me how many copies of Caddyshack I own. Go ahead ask me...................... fine, I'll just say. 6. Two on VHS, one on Beta tape, one on Laser disc, one on DVD, and one on Blu-Ray. How many copies of The White Album do I own? 7. Cassette, 8-track, reel-to-reel, 3 different vinyl copies, and the CD.

But, let's hear it for Mario. Of just the first Mario game alone, I have 9 different copies. Three on NES (the stand alone, paired with Duck Hunt, and paired with Duck Hunt and World Class Track Meet), one on SNES, one on GB Color, one on GBA, two on Wii (All-Stars re-release and Virtual Console), and the original Famicom version. Ocarina of Time? 5 copies. Resident Evil 2? 4. Skies of Arcadia? 2. Worms: Armageddon? 5.

I have a lot of crap. Perhaps I'm a hoarder.... see ya'll on TLC!

_________________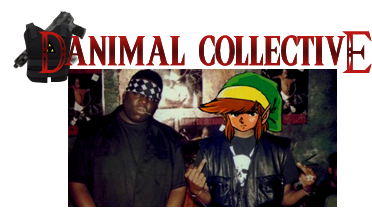 *click*

Get yer ass over to the GH chat!

*click*
[
+=
..
]
OLD SCHOOL PRIDE
(
+--
:
:
)