Mongo wrote:
Rusty, are you enjoying this whole Cable thing as much as I am? It's currently one of my favorite story arcs that Marvel has.

As far as Black Panther is concerned with, I'll keep checking it out until the Dark Reign stuff ends, and then I'll take it from there.
Yeah I'm enjoying it. Cable and the Magnum Opus (Deadpool vs Thunderbolts) are my two favorite Marvel stories right now. Is anyone else going to check out Deadpool: Suicide Kings? I will.
Link, you'll probably the
new
Black Panther around issue five.

_________________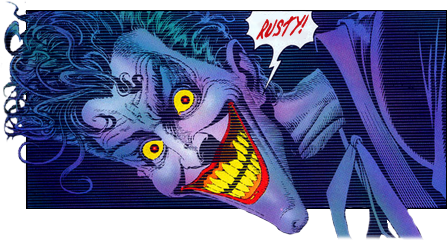 Sig by Link
A haiku, by Deadpool: I hate broccoli / And think it totally sucks / Why is it not meat?